About me
Inbound marketing strategist, writer, holistic nutrition consultant
15+ years marketing experience
I specialize in marketing strategy and content development for health & wellness professionals, life coaches, and authors
With a background in writing and numerous certifications in digital marketing, I am uniquely positioned to help business owners generate organic traffic and leads by developing user-optimized websites and content that provides value.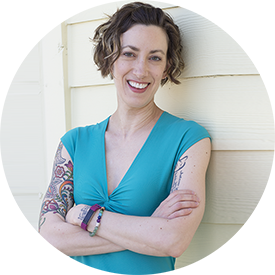 Nutrition, wellness, low-carb / ketogenic diets, yoga, weight management, diabetes, women's health
Medical weight loss, direct-to-consumer genetic testing, cosmetic and plastic surgery, healthcare, bariatrics, obstetrics and gynecology, hormone replacement therapy, dentistry and oral surgery
Work Experience
I've been working on websites since 2006. My marketing career goes back even farther. In my roles on marketing teams and at marketing agencies, I have been responsible for driving content strategy, lead-generation and lead-nurturing initiatives, and conversion optimization.
Encompass Creative / 2008 – present
My freelance work has included web development, marketing strategy, social media management, and writing for prominent health and wellness websites.
Current projects include managing all digital marketing efforts for companies providing customized weight-loss programs, direct-to-consumer genetic testing, and other health services.
Bigshot Inbound / 2011-2016
As the Director of Content, I oversaw content strategy for this platinum-level HubSpot partner agency. This included working closely with the development, design, and account service teams to develop site architecture, wireframes, personas, branding, site content, and overall inbound strategy. Duties also included developing lead-nurturing workflows, identifying content for each stage of the buyer's journey, leading CRO and SEO tactics, and ensuring that all deliverables meet best practices for UX and inbound marketing.
Bigshot Inbound was acquired by another inbound marketing agency in 2016.
HNTB Federal Services / 2009-2010
Developed and edited documentation, including software user manuals, internet help files, training manuals, and articles for military publications.
Park University Enterprises / 2005-2009
Managed content across all marketing channels, including catalogs, brochures, flyers, e-mail campaigns, and other publications. I also took on many Web development tasks, including performing regular Web updates, implementing SEO initiatives, and participating in Web usability improvement projects.
GET IN TOUCH
Contact me to discuss your web development project