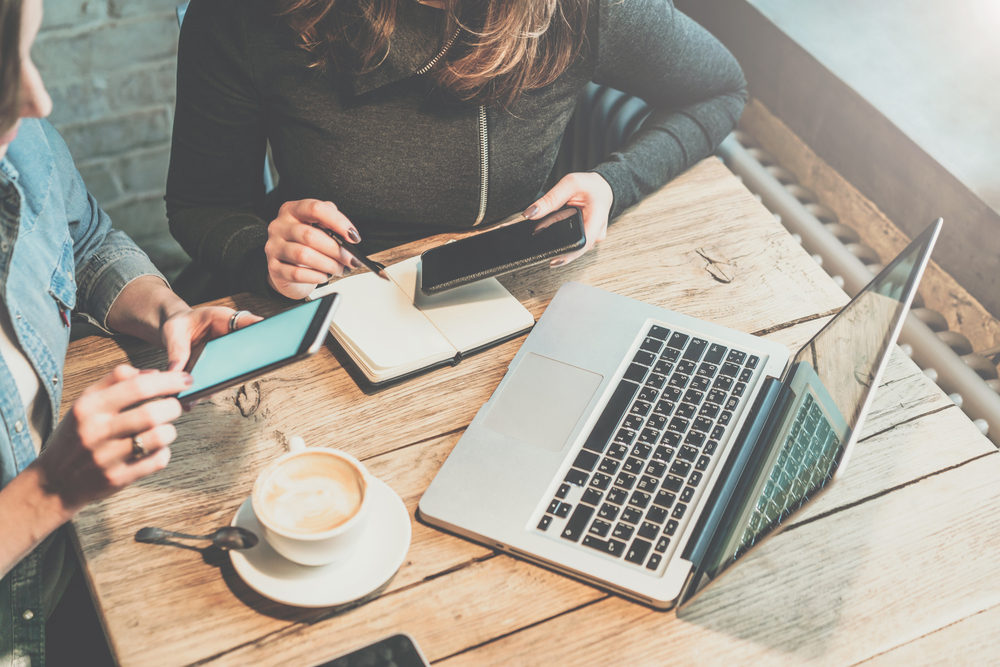 7 questions to ask before building a website
You know your small business needs a website, but you have no idea where to begin. Should you take a webinar and try to figure it all out yourself? Should you pay someone else to do it for you? How much will it cost? And what does your website need on it, anyway?
The answer to all of these questions is, it depends. Like any other business decision, the right plan for your website will depend upon your personal needs, goals, skill set, and availability. So before you decide to spend a weekend learning WordPress or hire the cheapest web designer you can find, make sure you understand what it is you really need and what questions to ask — of both yourself and of any potential website designer.
Questions to ask yourself
First, spend some time figuring out what you want your website to accomplish for your business. Do you want it to generate new leads? Do you need an online store, or a way for people to register for events? Be as specific as possible. Also, think about how much of the work you're comfortable taking on yourself.
1. Is your website going to be a marketing channel or a response channel?
A marketing channel means that your website will actively drive new business. Most likely, this is what you are going to want — if not immediately, then in the future.
If your website is simply a response channel, it will be a tool you can use to provide information about your business to existing contacts or a place where existing customers can purchase products, but it probably won't attract new business. This is how most websites used to be set up — as more of an online brochure. Depending on your type of business, this may be all you need.
Say, for example, you're an author. Your website will likely be a place for existing fans to get information about new releases or events. Attracting visitors through organic search (Google) may be less of a concern. People don't usually discover new authors through Google — they find new books through personal recommendations, brick-and-mortar bookstores, or websites like Amazon or Goodreads.
A "brochure" style website will likely be cheaper to set up and operate, but its usefulness and functionality will be more limited. And speaking of functionality …
2. What sort of functionality do you need?
Do you need an events calendar? Do you want people to be able to register for events and purchase tickets? Do you want to sell products online? Do you need a photo gallery? Or any sort of custom programming? All of these are additional features that will impact the scope of work (and thus the cost) of your website.
3. How much time can you invest in your website?
Maybe you know other people in your field who built their own websites themselves in order to save money, and you're thinking you should do the same. And while this is certainly an option, it isn't the right choice for everyone.
If you're fairly tech savvy and like learning new things, you may want to give it a shot. But if the idea of registering a domain name — let alone creating graphics and setting meta descriptions — makes you break out in a cold sweat, then don't force yourself to take on something you don't enjoy. There's nothing wrong with hiring an expert to take care of the things that aren't in your wheelhouse. Chances are, if you're self employed, you're pretty busy. Save your time and energy for the aspects of your business that you enjoy. If you're already working 12-hour days, don't take on more than you can realistically handle.
Just because you can save money building your own website doesn't mean you should. There's a cost to everything — it may not be a monetary cost, but you may pay for it with lack of sleep or by giving up some of your time with your family. Decide what your website is worth to you, and don't base your decision on what someone else is doing.
4. Are you comfortable writing your own content?
Do you know how to write content that speaks to the needs of your audience? In most cases, unless you're a well-known public figure, your website isn't really about you — it's about what you can do for your customers or clients. Your content should focus on what you can offer them, not on your life or what you're doing. There's a place for this type of content, but many people tend to overdo it.
Regardless of who writes your content, it will need to be optimized for search if you want your website to generate new leads. Which brings us to …
Questions to ask your web designer
1. Can you optimize my site for inbound marketing?
If you want your website to act as a marketing channel and rank well on Google, the development process is going to be a lot more involved. Briefly put, a website that's optimized for inbound marketing should have well-crafted buyer personas, a content strategy (including keyword research), on-page search engine optimization, clear calls-to-action, and lead magnets that offer value to your audience.
Not all web developers will have the skills to provide all of these services, so ask if this is something they offer. If your web designer can't do all of this, you'll need to find someone who can, or learn how to do it yourself.
2. Will my website be mobile responsive?
Any website built these days should be optimized to work on various mobile devices, 100%, no exceptions. In fact, if you want your website to rank well on Google, it should use a mobile-first design strategy. Don't simply assume your web designer will do this. Make sure you ask, and that mobile responsiveness isn't treated as an afterthought.
3. Will you train me to make website updates?
Website updates are important. Adding new content and making other regular site updates will help you rank favorably on Google. Building a website is not a "set it and forget it kind of thing." Your website is always evolving. It is never "finished." This is why you should you plan on having a blog.
You never want to be in a situation where you dependent on someone else to update your website for you. Your developer should be willing to train you on how to post blogs and how to make site updates yourself. That doesn't mean you can't employ them or someone else to do it for you if you don't have the time or inclination, but definitely make sure you have access and know how to update content if necessary.
Bonus tip: Make sure your domain name and hosting are under your name
Just like you don't want to be dependent on someone else to update your website, you also don't want someone else to own your domain name. Your website is your property. Make sure that your domain name and hosting are under your own name, not owned by someone else. Even if you fully trust your web developer and don't anticipate a problem, things happen. People change jobs or forget passwords or otherwise lose access to accounts. If everything is in your name, you'll be able to recover or reset your password should the need arise.
Also insist on a contact that protects both parties and states that your web designer will not attempt to revoke access to your own website. This may sound unnecessary, but I've seen it happen.
Have more questions about building a website for your small business? Contact me.